How about taking the guessing out of buying money draining supplements. Give me a chance to analyze your diet, tell you which foods you are getting too much of and others you need to increase while focusing on individual supplement information based on your own profile? own needs?
Sign-up for a Supplement Consultation!


Fullscript

is my personalized dispensary with professional brands from Thorne,

Pure Encapsulations

, Douglas Laboratories, Da Vinci Labs and some of the finest supplements marketed to qualified clinicians. Write, Call or Text 5173484572 if any questions at all!

​If I don't have what is needed, I usually can locate it for you.

What do you think about when contemplating a supplement choice?

Purity?
Potency?
Contaminants?
Additives?
Conflicting ingredients such as calcium and iron together in same pill?
manufacturing practices?
use of evidence based studies?
Education on your supplement of choice?

If you consult with me, I am the one who considers all of these things in guiding you to the best choice, be it foods or supplements!
Fullscript maintains an individualized professional pharmacy of my choosing and is constantly adding clinician only selections for me to make according to my clinical judgement for patient need and safety. Fullscript carries Pure Encapsulation products both in my "favorites" (my store) and in their general store open to all licensed practitioners.
Dangerous Ingredients

Choosing supplements safely



Let's start out by looking at some of the dangers of dietary supplements . See videos to left.

In my clinic, I do this work for you. I look for the dangerous, unsafe ingredients and warn my clients or do not put them in my dispensary.

If you do not need to spend money on a supplement, I will be honest about it.

I will do my best to optimize your health and stabilize ( if not normalize) chronic conditions

You are under no obligation to purchase anything from this site.
Dangerous Supplements
Here is a little more about Pure Encapsulation Products:
Why should I purchase supplements for myself and my patients from your company?
Pure Encapsulations provides its customers with the most effective, hypo-allergenic nutritional ingredients available. We do not compromise quality for any reason. When you order Pure Encapsulations' supplements, rest assured that you and your patients will receive the highest quality supplements available.
Do you manufacture your own supplements?
Yes. We manufacture supplements in our own state-of-the-art facility in Sudbury, Massachusetts, and maintain an open plant policy to welcome our customers; it's our best marketing tool. Every step of the manufacturing process exceeds the requirements for nutritional supplement manufacturing. Our dedication to cleanliness is obvious from the moment you enter our plant. A large staff is dedicated full-time to the task of ensuring that every inch of our plant meets the highest standards. Every piece of equipment used in the manufacture of our supplements is dismantled and sterilized before each production run. This includes scales, blenders, powder fillers, encapsulating machines and capsule counters.
What are your Quality Control procedures?
We have built our business by producing the finest supplements possible. Ingredient quality, manufacturing excellence and quality control are our most important priorities. We differentiate ourselves by holding our suppliers to the highest standards and by following strict near-pharmaceutical manufacturing procedures. Please visit the Quality Control section of our website.
Product Manufacturing and Ingredients:Where do you source your ingredients?
Our ingredients are selected solely on the basis of quality and purity and are provided in their most bioavailable forms. We source premium raw materials from trusted industry leaders, including the finest suppliers from the U.S., France, Japan, Switzerland, Germany and Italy. All ingredients are tested for purity and potency by independent certified laboratories. Ingredient suppliers must meet rigorous testing and quality criteria to qualify as a Pure Encapsulations supplier.
Is everything in the capsule listed on the label?
Our supplement labels have always listed all ingredients, including the composition of the raw material. Additionally, standardizations of herbal extracts are provided to indicate primary active marker compounds. Furthermore, minerals are listed by their true elemental weights.
Do your products contain wheat, gluten, dairy, fillers, etc?
Our products do not contain wheat, gluten, nuts, egg, soy, dairy, preservatives or hydrogenated oils, unless specifically noted on the label. The beta glucan in PureWeigh PREMEAL Beverage is gluten-free. Furthermore, our products contain no hidden coatings, excipients, binders, fillers, shellacs, artificial colors, artificial flavors or fragrance. We do not use magnesium stearate, preservatives, BHA or BHT in our products.
Are your products kosher?
Our products are not certified as kosher.
What does hypo-allergenic mean?
The term hypo-allergenic is used to describe products that are free of binders, fillers, excipients, dyes and common allergens.
What is the hypo-allergenic plant fiber used to fill capsules for some products?
The hypo-allergenic plant fiber we use is a pharmaceutical grade alpha cellulose derived from purified specialty grades of wood pulp from Southern pine. Due to the nature of the raw material (wood pulp) and the manufacturing process, it does not contain alcohol, grain, corn, corn starch, sulfa, sulfites, animal products or gluten. In addition, it is free of pesticides and heavy metals. There are no known allergens in this plant fiber.
What is the source of your Vegetable Capsules?
The capsules are made from Southern Pine, grown in the US. The pine is pesticide free.
Your herbal extracts are standardized. What does this mean?
A standardized extract is one that guarantees the precise concentration of what is considered the active, or pharmacological, ingredient of the herb. When an herbal extract is not standardized, the amount of the key constituent cannot be determined nor can it be consistent from one capsule to the next. Herbs that are standardized provide consistent, maximum nutritional benefits.
Have your bovine-sourced products been tested for mad cow disease?
As a manufacturer of the highest quality nutritional supplements, Pure Encapsulations management and quality control personnel have (since the company's inception in 1991) purchased bovine ingredients from the US, New Zealand and Argentina. All Pure Encapsulations bovine products are inspected by the USDA and certified to be safe prior to our accepting them into our inventory. There is no practical or theoretical possibility of contracting BSE from any Pure Encapsulations supplement. Pure Encapsulation's quality control and testing procedures are unsurpassed in the industry, and doctors and their patients can always place the highest trust in the Pure Encapsulations brand.Product Use:Do I take my supplements with meals or between meals?
General recommendations can be found in our catalog, on our website, as well as on the label of a product. Typically, amino acids and many botanicals are taken between meals, vitamins and minerals with meals.​
Can your products be taken during pregnancy or lactation?
Pure Encapsulations does not make recommendations concerning the use of products during pregnancy or lactation. Some products may have known contra-indications, while the effects of others have not been studied.
Do you have any supplements specifically formulated for children?
Our children's line includes PureBears chewable tablet, EPA/DHA liquid (lemon flavor), DHA Enhance, Cognitive & Calming, and Probiotic 123. A complete listing is available at www.PureEncapsulations.com on the Products tab, under Children.
Pure Encapsulations Store Only-Do not be tricked into buying from Amazon.com, see below
To shop at Pure Encapsulations, just use the contact form to get your discount code from me and then head on over to ​http://www.pureencapsulations.com/ fill out the form using me as your practitioner and the code I give you during consultation for the medical discount. You may also find me on the drop down list of approved practitioners on the website. The discount code is good as long as you remain on my list of clients/patients. This is for your safety to have a knowledgeable person on board and available to answer your supplement concerns or queries.These products are meant to be sold by authorized clinicians only. A note on Amazon.com Do Not Buy These Products from AMAZON, see following note on compliance from the Pure Encapsulation compliance director:
"Thank you for your message – We require all accountholders to be licensed healthcare practitioners in order to dispense our products. Many practitioners resell our brands online, and we have a practitioner/partner authorized to sell through Amazon for customers who would like to purchase, but cannot do so through their provider. This seller is prohibited from offering discounts, and we do not refer patients to Amazon, unless their practitioner does not carry our brands. Working through one Amazon seller has been most effective method for managing this channel, as it gives us maximum control over our brand's content, and minimizes the number of unauthorized, discount sellers on Amazon.
With that in mind, there are several unauthorized sellers on Amazon. Occasionally, practitioners will not disclose their intentions when purchasing, and divert orders to Amazon for resale. My department works to identify and shut down these sellers, and we screen all account applicants for any signs that they may sell on Amazon. We've also implemented a new resellers policy that allows us to remove unauthorized sellers from Amazon (and other websites) through a legal process. We strongly advise that patients do not purchase products from discount Amazon sellers or websites, as we cannot make any guarantees regarding the expiration dates, proper storage, management, or shipping conditions for items purchased from these sellers."
Jeff Pokrajac, Internet Compliance Director, Pure Encapsulations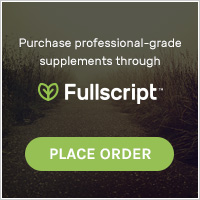 These statements have not been evaluated by the Food and Drug Administration. These and any products mentioned on this site are not intended to diagnose, treat, cure, or prevent any disease. Information provided is evidence-based and references are on file if not provided on site.
Disclaimer: I maintain professional financial relationships with not only these companies, but other "health professional only" supplement sites to make the most appropriate /individualized recommendations and to make available the highest quality nutrients on the market. Without consumer effort, I have screened these companies for quality, purity, standardization, ingredients and do not have to spend hours researching each supplement to guarantee safety, appropriateness and content.